"We are proud of the campground and the family-friendly environment we provide to all of our guests. We are here to serve you and make your camping experience all it can be." – Big Larry Niemeyer
Big Larry's Campground is a true family-owned and operated business in the Mark Twain Lake area! In 2005, Big Larry opened the campground to fulfill his lifelong dream. When he passed away in March 2014, his children, Larry II
(or L2) and Lisa took over the operations. They are dedicated to providing the best stay possible for each and every one of their guests.
No matter when you stay at the campground, you can see L2 and Lisa in the campground daily to handle any situation that might arise and to check on and visit with their guests.
Choose Big Larry's Campground for your next Mark Twain Lake stay and become a part of our community and extended family!
---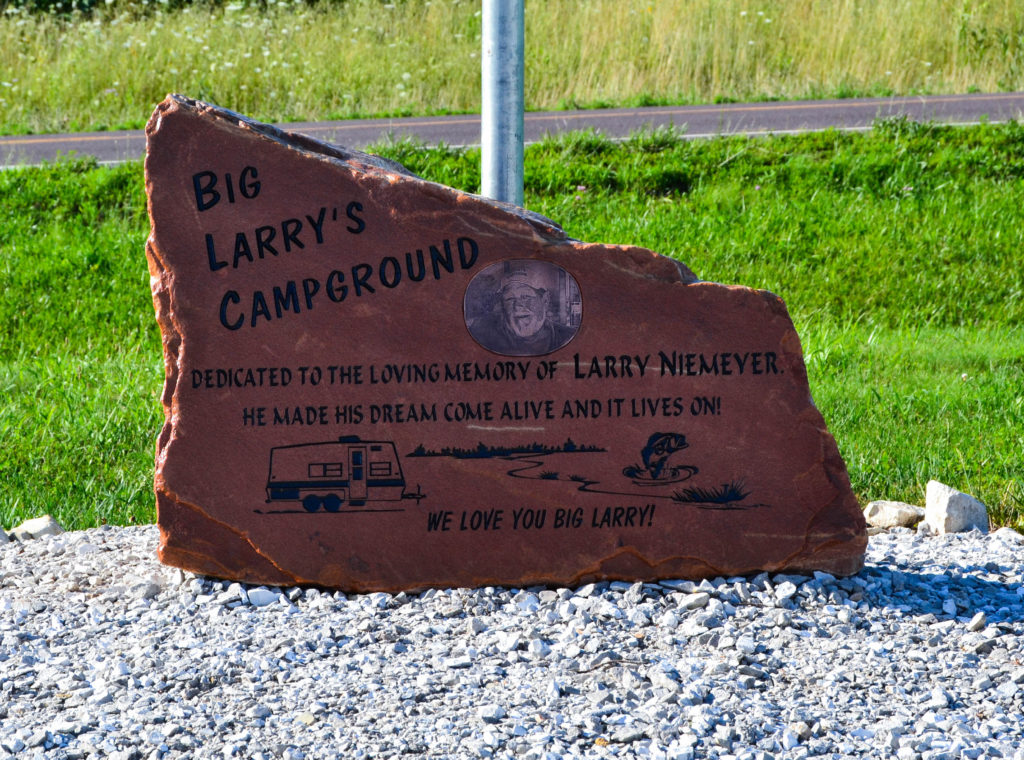 About Our Founder, Dad, and Friend, Big Larry
Even though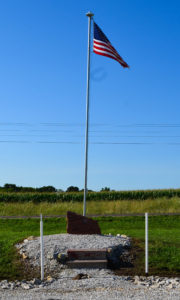 he passed away in 2014, Big Larry is still a huge part of our Mark Twain Lake campground. There is even a memorial stone, underneath the American flag that he served to protect.
He was born and raised in the area where he farmed, raised livestock, sold seed and worked as a meat cutter for 30 years before he took a position as a cook supervisor with the Missouri Department of Corrections.  Big Larry was also a proud veteran, having served in the United States Navy for six years.
In his spare time, Big Larry loved anything and everything that involved the outdoors. He loved taking his children camping, fishing and boating, especially on Mark Twain Lake.