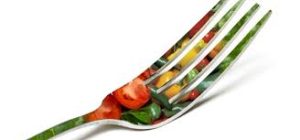 Don't feel like cooking in the RV or Camper? Don't worry and tempt your taste buds! There are so many quality establishments around Mark Twain Lake that offer delicious food and excellent service, just a short drive away.
Rick's Place, 100 E. Main Street, Perry, Mo. : This is a great, small-town bar that offers a large deck and patio area to diners.
Bar BQ Shak, 200 Palmyra Street, Perry, Mo. : Feel an urge to eat some of Missouri's best barbecue? Look no further!
The Junction Restaurant and Lounge, 28840 Missouri 19, Perry, Mo. : Whether you are dining or in need of some dancing and a drink, The Junction is for you!  Known in the area for its prime rib, the restaurant also offers entrees like a fried tenderloin, pizza, or Cajun pasta.
The Rustic Oak Cabin Restaurant, 22448 Missouri J, Perry, Mo.: Located a short distance away from the Lake and Black Jack Marina, The Rustic Oak Cabin offers a full menu in addition to delicious fudge! It is well-known in the area for fried chicken and options that the whole family will enjoy!
The Hootenanny Café, 100 E. Main Street, Perry, Mo.: Offers selections that will remind you of Grandma's cooking! Try the open-faced roast beef or the homemade pies.
Double EE Convenience Store and Grill, 23703 State Highway EE, Center, Mo.: Just off the main road to the Lake, the all-you-can-eat catfish is worth the trip!
Jonesy's Café, 216 N. Main Street, Paris, Mo: You will love sampling the diner options on the menu!
Dry Dock Restaurant and Bar, 18340 Monroe Road 489, Stoutsville, Mo. One of L2's favorite places to eat at Mark Twain Lake! We suggest trying the steaks.