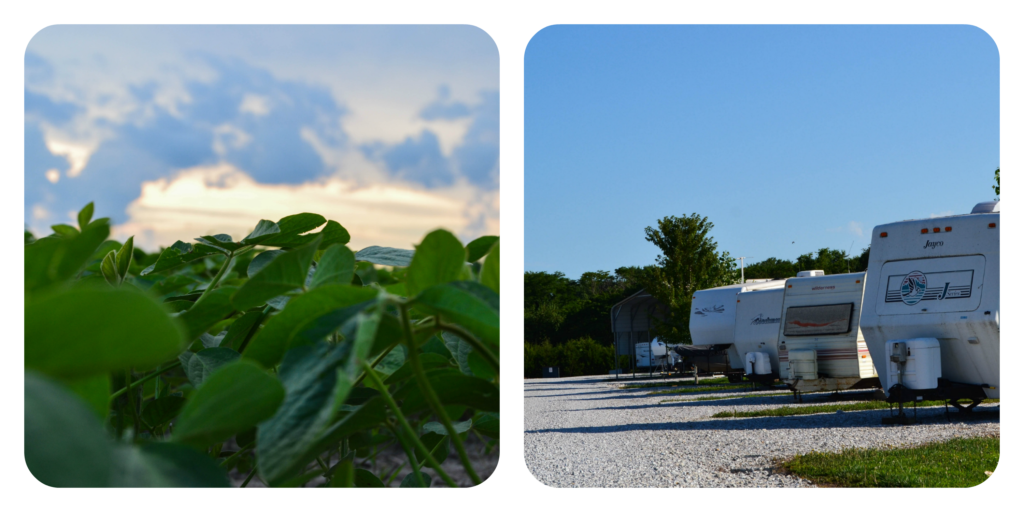 When Larry Niemeyer took his daughter, Lisa on childhood camping trips, he always walked out of the campground saying one thing, "Those camp sites were too small!" It was usually followed with Larry stating that one day he would have a campground with campsites big enough for all of your camping and fishing equipment and room to spare.
On July 4, 2005, that dream became a reality when Big Larry's Campground opened its doors- or gates, so to speak, just up the road from Mark Twain Lake!  Looking around the campground today, it's hard to believe it was originally a soybean field.  Now, it is home to 79 full-service RV campsites.
Big Larry's Campground offers everything campers could ever want or need in a campground. The oversize lots allow RV owners to park their camper and have more than enough room for a boat, Jet Ski, grill, seating area or even a dog kennel.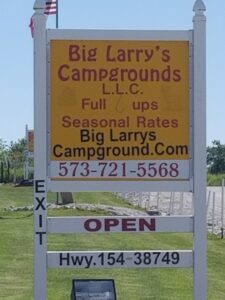 With the annual rates that are available, campers really get to know each other and take pride making their site a true home away from home. This gives our campground the feeling of a community for families, complete with all-campground events like a chili cook-off and cookout.
There are no less than four boat ramps and a public swimming beach within five miles of the campground.  When campers finish cruising and fishing Mark Twain Lake, they can come back here and dangle their hook in our fully-stocked catch-and-release lake.
The town of Perry, Mo., is a short drive east of our location, and allows you to stock up on everything you might need for your stay.
If you want to explore the area, antique lovers will feel at home browsing Perry's numerous antique stores. History buffs will love exploring downtown Hannibal, home to Mark Twain.  Even the home of the Mizzou Tigers, Columbia, Mo., is an easy day trip away from the campground.
Isn't it time you hooked up your RV and headed to Mark Twain's premiere camping destination- Big Larry's Campground?